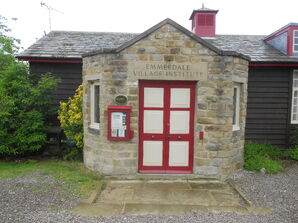 Emmerdale Village Institute is the village hall which is located at the back of the car park behind
Main Street, Emmerdale
. It was first seen in 1973 and in 1974 and has been the setting of several plays over the years and Christmas parties.
Biography
Edit
Backstory
Edit
Beckindale Village Hall was built in the 1800s by the Verney family. It was used for many galas and meetings for local villagers.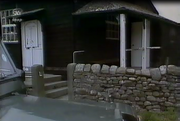 The village hall was first seen in 1973.
In 2015, the wedding reception of Pete Barton and Debbie Dingle was held at the village hall. The village hall was tragically damaged when a helicopter plunged onto the roof. The helicopter was hit by a gas canister due to an explosion while travelling to Emmerdale as the wedding gift for Pete and Debbie. The village hall was destroyed when the helicopter plummeted to the floor and caused a massive explosion which ripped through the hall. Months later, it was rebuilt and a memorial service was held for those who died in the disaster.
Ad blocker interference detected!
Wikia is a free-to-use site that makes money from advertising. We have a modified experience for viewers using ad blockers

Wikia is not accessible if you've made further modifications. Remove the custom ad blocker rule(s) and the page will load as expected.