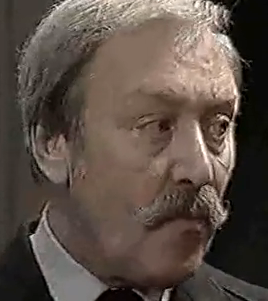 Sgt Ian MacArthur was a recurring character in Emmerdale from 1980 to December 1993 and appeared in 191 episodes. He was the village policeman and lived at what is now Mulberry Cottage. He was played by Martin Dale.
Biography
Edit
Backstory
Edit
1980-1993
Edit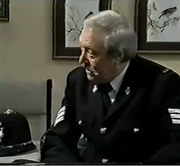 Sgt McArthur took over as the Beckindale village policeman in 1980.
After 1993
Edit
Memorable info
Edit
Born: 1939
Full Name: Ian McArthur
Spouse Mrs McArthur
First appearance Episode 625 (9th December 1980)
Last appearance Episode 1826 (16th December 1993)
Ad blocker interference detected!
Wikia is a free-to-use site that makes money from advertising. We have a modified experience for viewers using ad blockers

Wikia is not accessible if you've made further modifications. Remove the custom ad blocker rule(s) and the page will load as expected.