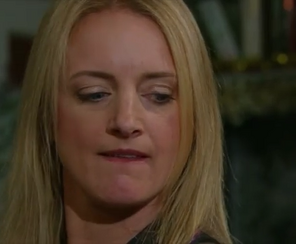 Nicola King nee Blackstock, formerly De Souza is a long running character in Emmerdale having first appeared in
Episode 2827 (10th January 2001)
. She was introduced as the daughter of established character 
Rodney Blackstock
and half sister to 
Bernice Blackstock
and stepdaughter of
Diane Sugden
. She has now married
Jimmy King
. She is played by
Nicola Wheeler
.
Biography
Edit
Backstory
Edit
Nicola Blackstock was born in 1978 to Rodney Blackstock and Maureen Blackstock.
Nicola arrived in Emmerdale Village in January 2001. She betrayed her older sister Bernice by seducing her boyfriend Carlos Diaz.
Father Rodney Blackstock
Mother Maureen Blackstock
Siblings Bernice Blackstock (half, same father); Paul Lambert (half, same father)
Spouse Donald de Souza (2007); Jimmy King (2010-)
Children Angelica King (2009)
Ad blocker interference detected!
Wikia is a free-to-use site that makes money from advertising. We have a modified experience for viewers using ad blockers

Wikia is not accessible if you've made further modifications. Remove the custom ad blocker rule(s) and the page will load as expected.