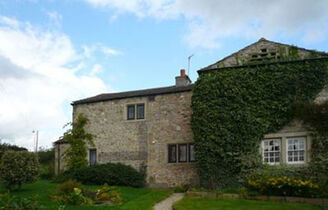 Mulberry Cottage is the end house in 
Main Street, Emmerdale
nearest the main 
Hotten Road
which runs through
Emmerdale Village
. It is the oldest building in the village, having been built in 1656. It is the current vicarage and the home of 
Ashley Thomas
and his wife Laurel, and children Gabby and Arthur plus Ashleys father Sandy Thomas. They rent it when 
Debbie Dingle
is away.
In the 1980s it was Beckindale police station.
Biography
Edit
Mulberry Cottage was built in 1656. It later became Beckindale Police Station. PC Fred Hallam would have been based there.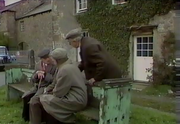 A close up shot of the exterior of Mulberry Cottage was seen briefly in 1975.
1976-1994
Edit
In February 1976, city police officer PC Will Croft moved to the village and lived at the cottage. Croft had been admonished by police chiefs for being to slack so towed a strict line in arrival in Beckindale. He wanted to arrest Fred Farrar for poaching. It turned out the bird was dead and had dropped from a tree onto the road, which is common land, meaning it was anybodys to pick up afterwards.
Was home to Debbie Dingle, with her children Sarah and Jack. Then again became the home of Ashley and Laurel.
Neighbouring Properties
Edit
Known residents over the years
Edit
Ad blocker interference detected!
Wikia is a free-to-use site that makes money from advertising. We have a modified experience for viewers using ad blockers

Wikia is not accessible if you've made further modifications. Remove the custom ad blocker rule(s) and the page will load as expected.