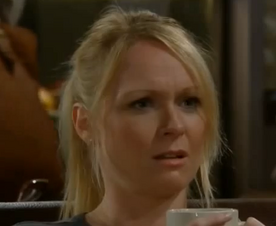 Michelle Hardwick is an English actress who has played
Vanessa Woodfield
since 2012.
Pre Emmerdale career
Edit
Michelle Hardwick was born on the 26th February 1976 (other sources say 1977). She started appearing in TV in 1995 after drama school. She had notable roles in Heartbeat, The Royal, Coronation Street and Hollyoaks.
Emmerdale 2012-
Edit
Michelle landed the role of Vanessa Woodfield in 2012 and first appeared later that year.
Michelle has been in Emmerdale for over 3 years as of 2016 playing Vanessa.
Ad blocker interference detected!
Wikia is a free-to-use site that makes money from advertising. We have a modified experience for viewers using ad blockers

Wikia is not accessible if you've made further modifications. Remove the custom ad blocker rule(s) and the page will load as expected.