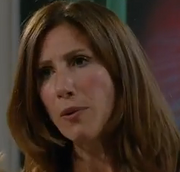 Megan Sharma (nee Macey
) is a character in Emmerdale, first appearing in
Episode 6166 (21st February 2012)
. She is the fiesty half sister of
Declan Macey
, owner of Home Farm. Since her arrival she has rubbed a few villagers up the wrong way including Katie Sugden and the Bartons. Megan is played by
Gaynor Faye
.
Biography
Edit
Backstory
Edit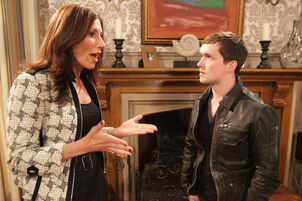 On the 21 February 2012, Megan Macey arrived in Emmerdale to stay at Home Farm with half brother Declan. Megan was stunned when her long lost son
Robbie Lawson
tracked her down when he found the name of his birth mother. Megan allowed Robbie to stay at
Home Farm
. Declan was nice to Robbie at first but then saw what a troublemaker Robbie was after Robbie made a pass at
Katie Macey
, Declan's girlfriend. Megan later dated
Jai Sharma
and they married in 2015.