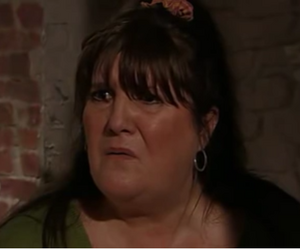 Lisa Dingle (Previosuly Clegg)
is a long running character in Emmerdale, having first appeared in
Episode 2106 (13th August 1996)
. She wed 
Zak Dingle
in 1998 and they had a daughter that year. In 2011 Lisa was raped by 
Derek Benrose
who was then a good friend of Zak. Lisa got over her ordeal but later split from Zak after he had an affair with
Joanie Wright
. Lisa is played by
Jane Cox
.
Biography
Edit
Backstory
Edit
Lisa Grecer was born in February 1956. She was friends with Lizzie Lakeley. Lisa married Barry Clegg in 1978.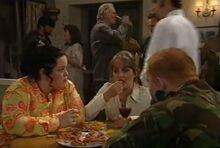 Memorable info
Edit
Born: 18th February 1956
Full Name: Lisa May Dingle (previously Clegg, nee Grecer)
Lisa is afraid of flying (episode 2279)
Very little is known about Lisa's early background other than when she wed Barry in 1978. Her maiden name is Grecer.
Spouse Barry Clegg (1978-??), Zak Dingle (1998-2015)
Children Belle Dingle (1998)
Ad blocker interference detected!
Wikia is a free-to-use site that makes money from advertising. We have a modified experience for viewers using ad blockers

Wikia is not accessible if you've made further modifications. Remove the custom ad blocker rule(s) and the page will load as expected.