Libby Charles was the girlfriend of Andy Sugden. She appeared in 2005 and was played by Ty Glaser.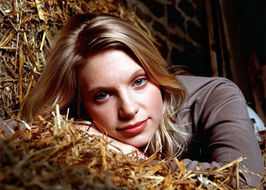 Libby and her sister Tamsin are first glimpsed on horseback by Andy and his younger brother Daz. The sisters come from money, and Libby asks Andy about renting out his stables. Andy hopes for a date, but is disappointed to learn she has a boyfriend. Libby begins working as a receptionist at the vets and has to fend off the flirtations of Max King. When she loses interest in her boyfriend, she begins dating Andy. She's rattled when she learns he had a relationship with underage Debbie Dingle, but she and Andy become closer and closer, with Libby even planning to open a business on his farm, giving pony rides to children. Their happy relationship ends when Andy learns Debbie has given birth to his child. Andy wants to do right by the baby, so he breaks up with Libby to be with Debbie. Libby puts up a good front, but is clearly hurt. A few weeks later, she announces her plans to spend the summer in Italy with her sister Tamsin. She offers to give Paddy her notice, but he fires her with immediate effect and she leaves.
Ad blocker interference detected!
Wikia is a free-to-use site that makes money from advertising. We have a modified experience for viewers using ad blockers

Wikia is not accessible if you've made further modifications. Remove the custom ad blocker rule(s) and the page will load as expected.