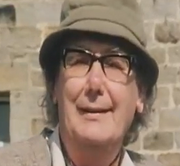 Kevin Barry Laffan
was the man who created Emmerdale Farm. Without him we would not have 41 years of this great rural soap opera. He was a playwright. He wrote the first 13 episodes of the show and afterwards worked as a script writer and script consultant on Emmerdale Farm from 1972 to May 1984. The final episode he wrote was
Episode 882 (24th May 1984)
. He remained as a script consultant until August 1985. After that he had little or no input in the show.
Originally Emmerdale Farm was intended to run for just 26 episodes but proved a hit with viewers that it carried on and a team of scriptwriters was conjured up to ensure the future of the show. Kevin Laffan died in 2003 aged 80. His name still appears on the end credits of Emmerdale.
"Anything that happens in Emmerdale can happen and I think does happen to ordinary people" Kevin Laffan, 1982.
Biography
Edit
Early years
Edit
Kevin Laffan was born on the 24th May 1922 in Reading, Berkshire, the son of an Irish traveller.
Emmerdale Farm years
Edit
In early 1972 Kevin Laffan was a playwright and had written many plays for theatre. He was asked to write a
new 26 episodes TV drama serial after the government restricted rules on daytime television. On his agent's advice, he at first refused, fearing that writing a soap opera would damage his reputation as a playwright. However Laffan later agreed and one of the bosses at Yorkshire Televison suggest he set the serial on a farm. Kevin wrote the first 26 episodes and the show proved popular with viewers that more episodes were commissioned and a team of scriptwriters was formed including Neville Siggs, Ray and Jeuel Mansell and Kevin himself.
Kevin remained as a scriptwriter for Emmerdale Farm until May 1984.
After Emmerdale Farm
Edit
Kevin Laffan remained as a consultant for Emmerd
ale Farm after leaving the writing team in 1984. He went on to writing plays again and in 2002 started writing novels.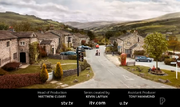 Kevin Barry Laffan died in March 2003 aged 80. His name still appears on the end credits as of 2018. Hopefully that will stay that way.
https://en.wikipedia.org/wiki/Kevin_Laffan
Episodes Written By Kevin Laffan
Edit
1972
1973
1974
1975
1976