Kathy Brookman (previously Merrick and Tate, nee Bates)
was a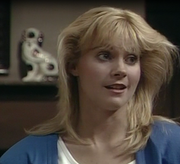 character in Emmerdale from 
Episode 1004 (26th November 1985)
to 
Episode 3073 (20th December 2001)
. She made a brief return for four episodes in 2005 for Seth Armstrong's funeral, her last appearance being
Episode 4193 (1st November 2005)
. She is the daughter of 
Caroline Bates
and her husband 
Malcolm
and sister of
Nick Bates
. Kathy was played by
Malandra Burrows
.
Biography
Edit
Backstory
Edit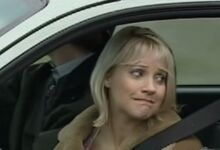 1985-2001
Edit
On 20th December 2001, Kathy leaves the village to live in Australia with her niece, Alice Bates.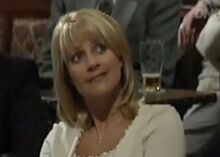 When Seth Armstrong returns from Australia to the UK, Kathy accompanies him on the flight. Unfortunately, Seth dies on the journey. She visits Betty in Emmerdale and remains for the funeral of Seth. Kathy then returns to Australia.
Memorable info
Edit
Father Malcolm Bates
Mother Caroline Bates
Siblings Nick Bates, William Bates (half, same father)
Grandmothers Alice Wood
Spouse Jackie Merrick (1988-1989), Chris Tate (1991-1995), Dave Glover (1996), Mr Brookman (??-)
Children Miss Brookman
Ad blocker interference detected!
Wikia is a free-to-use site that makes money from advertising. We have a modified experience for viewers using ad blockers

Wikia is not accessible if you've made further modifications. Remove the custom ad blocker rule(s) and the page will load as expected.