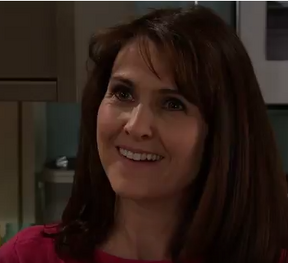 Gillian Kearney
is an English actress who played
Emma Barton
in Emmerdale. She started filming in late 2014, making her first appearance in January 2015. Gillian left the role in 2017 when her crazy character jumped from a viaduct.
Pre Emmerdale career
Edit
Born on the 9th May 1972 in Liverpool. Gillian is one of 4 children born to Gerard and Barbara Kearney. Gillian is of Irish heritage. One of her earliest roles was in Brookside as Debbie McGrath. Gillian then had other roles in Heartbeat and Midsomer Murders in 2001.
Emmerdale
Edit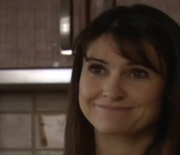 Gillian joined the cast of Emmerdale in 2014 and started filming in late 2014, playing Emma Barton, a role she plays to this day in 2017, although she will depart later this year.
Ad blocker interference detected!
Wikia is a free-to-use site that makes money from advertising. We have a modified experience for viewers using ad blockers

Wikia is not accessible if you've made further modifications. Remove the custom ad blocker rule(s) and the page will load as expected.