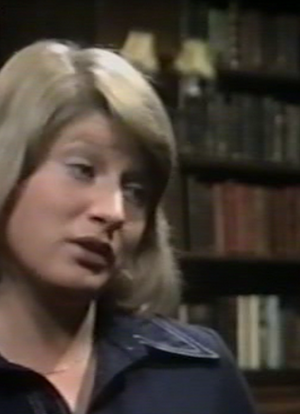 Over the years Emmerdale Farm/Emmerdale has featured a village doctor. The first doctor was Dr Maurice Grant (played by Arthur Hewlett) who retired to Eastbourne in 1973 after several decades as the village doctor. He was replaced by young doctor Dr Claire Scott (played by Joanna Tope), who was the daughter of Sir Gerald Scott. Clare appeared in 1973 and after that was unseen but mentioned many times. She left Beckindale in 1977 and Dr Jacobs (played by Alick Hayes) took over the practice. He retired in 1985 and was replaced by Dr Sharma. Another Doctor who appeard in 1976 was Dr Evans.
In 1993 we saw the McAllister family, who were from Surrey move to Beckindale where Dr Bernard McAllister set up his practise in the village. He was accompanied by his wife Angharad and children Jessica and Luke. Dr McAllister and his wife left Beckindale in 1995.
The present doctor who serves the residents of Emmerdale is Dr Abbott.
Memorable info
Edit
In March 1976 Dr Evans treated car crash victim Heather Bannerman at Emmerdale Farm while Dr Scott was still the village GP. Perhaps she was unavailable that day. Although Dr Scott was mentioned as being in attendance in April 1976 when Bella Ryland was dying of cancer.
List of doctors throughout the years
Edit
Ad blocker interference detected!
Wikia is a free-to-use site that makes money from advertising. We have a modified experience for viewers using ad blockers

Wikia is not accessible if you've made further modifications. Remove the custom ad blocker rule(s) and the page will load as expected.