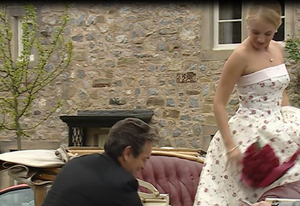 Connelton View is a house in Main Street, Emmerdale. It is the third cottage in the row of four plus the shop on the end. It was gutted in the 2011 fire but renovated afterwards. It is the home of Bob Hope and Brenda Walker and Bob's children Cathy Hope and Heath Hope.
The cottage gets its name due to being able to see the nearby village of Connelton from the back.
Neighbouring Properties
Edit
Ad blocker interference detected!
Wikia is a free-to-use site that makes money from advertising. We have a modified experience for viewers using ad blockers

Wikia is not accessible if you've made further modifications. Remove the custom ad blocker rule(s) and the page will load as expected.