Andrew "Andy" Sugden is a long running c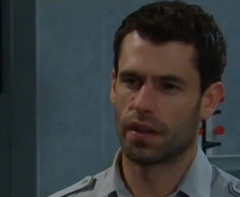 haracter in Emmerdale. He has bene in the show since 
Episode 2095 (4th July 1996)
and has been in relationships with 
Katie Macey
and
Debbie Dingle
, of which he has fathered a child by both and has got Debbie pregnant again in a ploy to have another child so he/she is a good match to help elder sister Sarah overcome her illness.
Andy was adopted by Jack Sugden and his wife Sarah in 1997. He is played by Kelvin Fletcher, son of former Emmerdale actor Freddie Fletcher.
Biography
Edit
Backstory
Edit
Andrew Sugden was born on the 28 January 1986
1996-2001
Edit
Memorable info
Edit
As boy, Andy had an inhaler (episode 2110).
Father Billy Hopwood
Mother Trisha
Siblings Daz Eden (half, same father)
Adoptive Father Jack Sugden
Adoptive Mother Sarah Sugden
Adoptive siblings Jackie Merrick, Robert Sugden, Victoria Sugden
Ad blocker interference detected!
Wikia is a free-to-use site that makes money from advertising. We have a modified experience for viewers using ad blockers

Wikia is not accessible if you've made further modifications. Remove the custom ad blocker rule(s) and the page will load as expected.