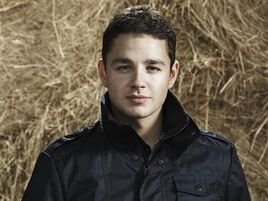 Adam John Barton is a character in Emmerdale. He has appeared since 2009 and one of his earliest storylines was being involved in the war between his family and Declan Macey and then blaming Cain Dingle for his fathers death in 2012, even torching his garage, due to Cain sleeping with Moira before John died. Adam has now become good friends with village villain Robbie Lawson. Since finding out his "uncle" James Barton is his father, Adam has developed a more villainous streak, dabbling in drugs. Adam will leave in 2018. Adam is played by Adam Thomas.
Biography
Edit
Backstory
Edit
2009-2018
Edit
Memorable info
Edit
Birthday: April 1992
Full Name: Adam John Barton
Father James Barton
Mother Moira Barton
Adoptive father/biological uncle John Barton
Siblings Hannah Barton, Holly Barton (half, same mother), Pete Barton, Ross Barton, Finn Barton (half, same father)
Wife Victoria Sugden (2015-)
Ad blocker interference detected!
Wikia is a free-to-use site that makes money from advertising. We have a modified experience for viewers using ad blockers

Wikia is not accessible if you've made further modifications. Remove the custom ad blocker rule(s) and the page will load as expected.